ABOUT US
Dongguan Ruiyan Garment Accessories Co. , Ltd.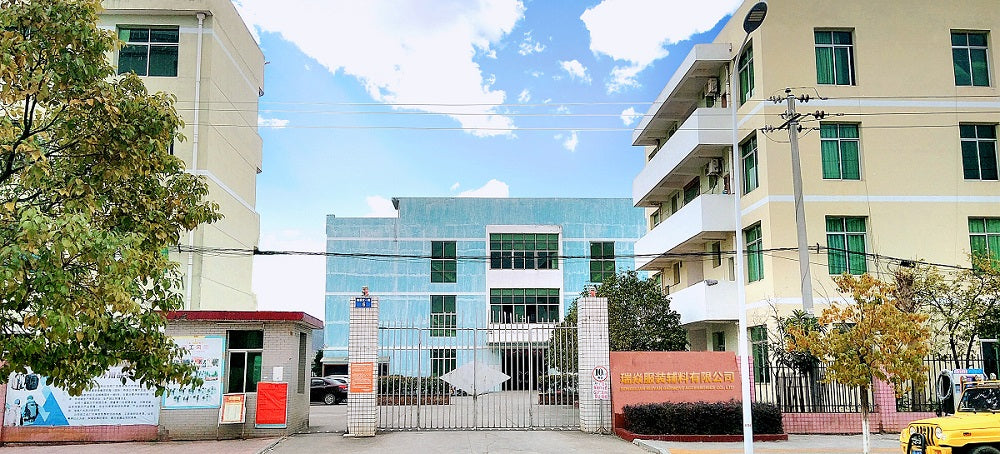 Dongguan Ruiyan Garment Accessories Co., Ltd. Founded in 2003, as a professional producer and comprehensive distributor for Garment Accessories, has 200 skilled employees, and builds 4 blocks of plants, covering 2000 square meters, The annual output of the factory is high. In 2008, it produced more than 10 million leather pieces, making it the largest factory in China.
Business Scope
Main leather tags, leather sheets, leather tags, key chains, leather buckles, PU tags, TPU tags, jeans tags, leather tags, PU tags, silicone tags, etc.
Cooperation Brand
Upon 18 years' experience in the Labels Production and Sale, they have established stable cooperative relationship with many Famous Brands in the field of garments all over the world, such as PEACEEBIRD, CK, HM, YKK ZIPPER, IDEAL ZIPPER, SBS ZIPPER.
Customized Service
Companies accept OEM and ODM services, tailor-made high-quality products according to customer needs.
Sunday,Monday,Tuesday,Wednesday,Thursday,Friday,Saturday
January,February,March,April,May,June,July,August,September,October,November,December
Not enough items available. Only [max] left.
Add to Wishlist
Browse Wishlist
Remove Wishlist